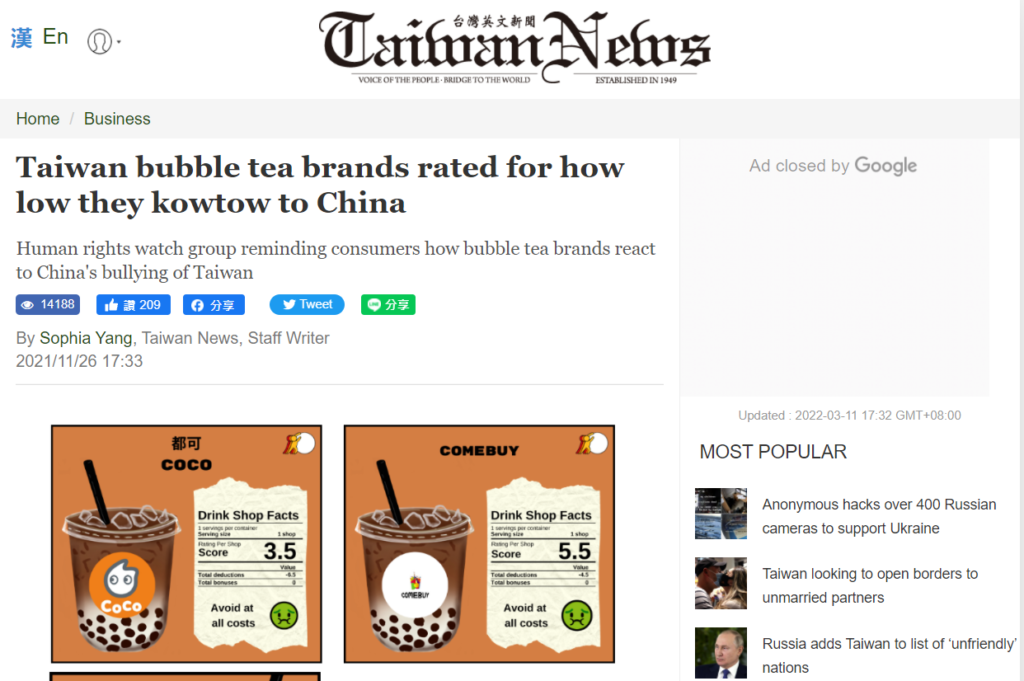 我們摘錄了此篇文章,請至 Taiwan bubble tea brands rated for how low they kowtow to China 參閱全文
Up to 20 popular bubble tea brands have been rated by Snowball, an organization dedicated to promoting human rights and freedom in Asia. The ratings were based on publicly available information on corporate social responsibility and human rights infringements in Hong Kong, as well as China's bullying of Taiwan.
Points were deducted for strong engagement with the China market, labor or food safety violations, and other behavior deemed unethical or problematic. Likewise, businesses could gain points for having no franchises in China, voicing support for Hong Kong's democracy movement, and charitable donations.